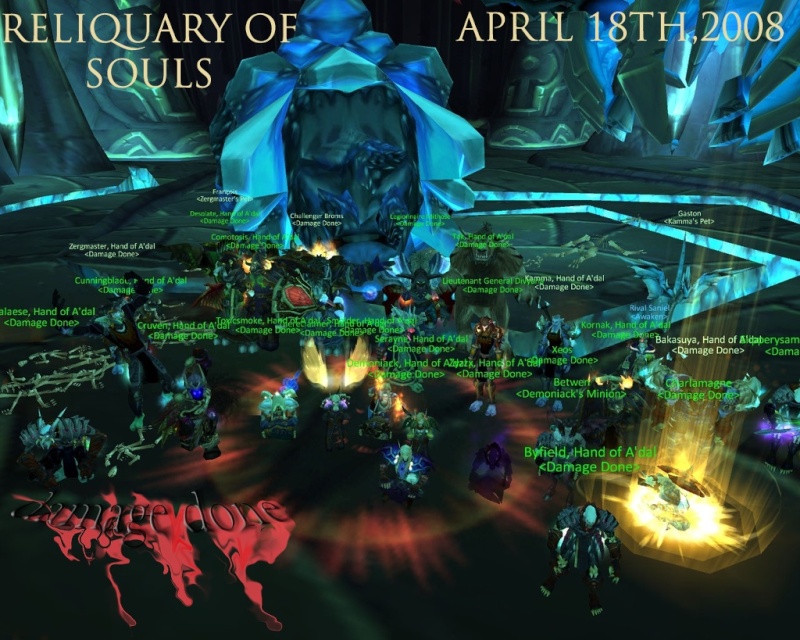 The night started out slow...we had formulated a fool-proof strategy, done fifteen pages of nerd math and prepped by watching
historical documentation on the kill...
Okay really... we had little clue how the fight would work, three pages of scribbling on how mages do the most damage on
Brutallus and we really like Angelina Jolie in skin tight clothing.
None the less,
Damage Done
brought down
Reliquary of Souls
in the first night of attempts!
Loots:
Serayne -
Dreadboots of the Legion
Tak -
Elunite Empowered Bracers
Memorable Quote of the Night:
Comotosis: "I've got the pain"
Kornak: "I've got the pleasure"